Welcome to Beta Healthcare Uganda Ltd, a renowned pharmaceutical manufacturing company. Beta Healthcare Uganda Ltd has its origins with UK's Boots International and joined the Shelys Group (Shelys Africa ) in 2003. The company has a wide range of product portfolio comprising of OTC'S, Prescriptions & Branded pharmaceutical products. Beta Healthcare's Uganda Ltd domestic customer base is spread throughout Kenya. Export sales are generated from other parts of East and Central Africa, including Tanzania, Uganda, Rwanda, Dr Congo, Zambia , Malawi, Burundi, Among others.
Beta Healthcare Uganda Ltd has its footprints in Eastern, Central and West African regions. Beta healthcare Uganda Ltd is a pioneer in Uganda, developing lifestyle brands that are serving niche yet crucial needs of the Sub Saharan African population.
In 2012, Aspen Group acquired 100% of the share capital of Beta Healthcare Uganda Ltd & Shelys Africa Limited, which has operations in East, Central & Western Africa. Ugandan-based Beta Healthcare Uganda Ltd & Tanzania-based Shelys Pharmaceuticals Ltd are key players for the PHARMA, OTC, Prescriptions, Herbal & FMCG products in Sub Saharan Africa.
The alliance with Aspen Group provides the foundation for the expansion into the Sub Saharan African market and the establishment of an affordable quality generics brand presence on the African continent.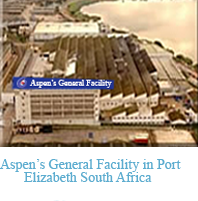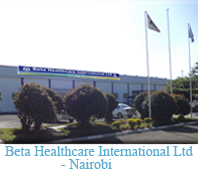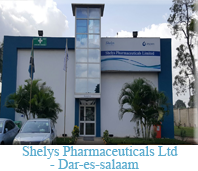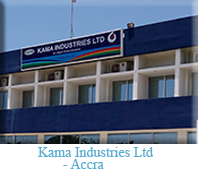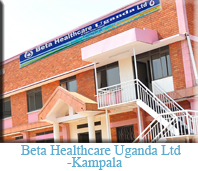 Aspen Pharmacare  
The African continent offers a promising window of opportunity for pharmaceutical expansion.   South African-based Aspen Pharmacare, which has manufacturing facilities valued in excess of R1 billion and which produce approximately 6 billion tablets per annum, is suitably positioned to manufacture and supply a wide range of pharmaceutical products across Africa.
With its South African presence established, Aspen has been actively engaged in securing strategic allience with international partners, including those based in Africa, in a bid to increase its geographic footprint in this territory.
Aspen's position in Africa through its relationships with international pharmaceutical companies Gilead Sciences Inc and Tibotec Pharmaceuticals Limited, has positioned the company at the forefront of introducing first world technology to the continent to support the implementation of the latest guidelines and protocols for the treatment of HIV/AIDS.

Aspen's strategic approach towards providing meaningful solutions against infectious diseases, as well as securing appropriate international partnerships, has created an opportunity for the Group to create a pharmaceutical legacy across the African continent. Aspen's range of anti-retrovirals, which include treatment products such as Viread, Truvada and Prezista, has established the Group as a valued contributor in the fight against HIV/AIDS on the continent.